Birmingham Museum and Art Gallery (BMAG) is a museum and art gallery in Birmingham, England. It has a collection of international importance covering fine art, ceramics, metalwork, jewellery, natural history, archaeology, ethnography, local history and industrial history. BMAG wanted to be able to engage its non-traditional client base and promote event space to increase community engagement and commercial revenue.
We collaborated with BMAG to provide VR tours when the museum was forced to shut due to the Covid-19 pandemic, attracting over 100,000 virtual visitors across 2020 . You can explore this space here.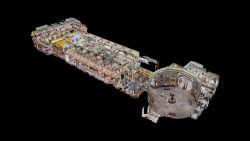 BMAG commissioned ScanTech Digital to create a VR interactive walk through tour and hosted it on our cloud based platform in order to make it accessible through multiple devices. ScanTags were added to enrich the walk through with multimedia material to maximise value.
In addition, ScanTech supported BMAG with social media output and data analytics to maximise engagement.
Scope
Capture over 40 galleries in multiple interacting models
4K resolution 360 photogrammetry and 3D laser scan combined into on to create the VR tour
Creation of virtual tour's for use on mobile, tablet, laptop or VR headset
Interactive ScanTags within the tour
Online web hosting
Code that can be embedded on a website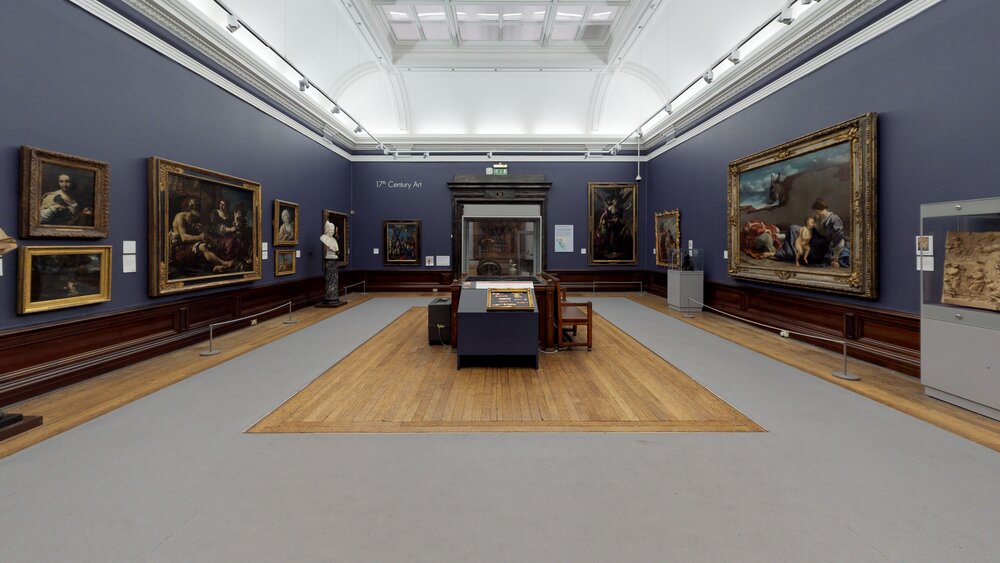 Outputs
Virtual Tour
While traditional 360 video offers a cinematic tour along a predefined path, virtual reality (VR) spaces enable total freedom of movement through a virtual world. VR visitors can navigate our 4K resolution digital environments interactively, as if they were there.
Available via tablet, mobile or laptop using just a web browser, virtual tours offer complete accessibility. Viewing through VR headsets, such as Oculus, provides an even more immersive experience.
We provided BMAG with an embed code and hyperlinks so they could showcase the tour on their website and share it via any medium.
The BMAG virtual tour has been featured on ITV Central, BBC WM, the i newspaper and Visit Britain website. Across all the tours, over 100,000 people have virtually visited Birmingham Museum & Art Gallery since lockdown started.
ScanTags
Within the Staffordshire Hoard exhibition, we turned the space into an interactive multimedia hub. ScanTags are anchored to points in the 3D model data to add descriptions and embed additional photos, video, audio files and written descriptions.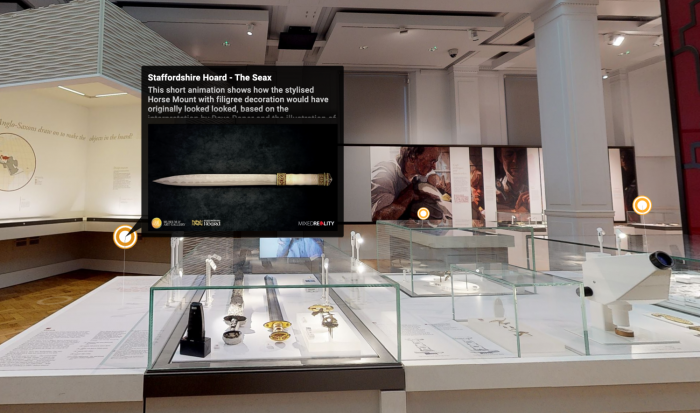 The virtual spaces have become a powerful tool with communicating with visitors and remote stakeholders, and brings together the Museums' existing multimedia content in a clean and user-friendly way.
Contact us today to find out more about digitally capturing your museum space.
Get in touch
We were absolutely thrilled with the virtual tour experiences produced by ScanTech Digital. They were so easy to work with during the scanning process and were completely understanding of our needs to work around opening times. The final product is fantastic and I would recommend ScanTech Digital wholeheartedly.
Alex Nicholson-Evans - Commercial Director - Birmingham Museums Trust