The 20,000 square feet Orangebox Smartworking showroom located in the heart of the London's Design Quarter, Clerkenwell. Smartworking enables Orangebox clients to view products and see them in context. Covid-19 has greatly reduced client's willingness to travel and potential visitors want to get either a preview or the ability to view products from the safety and comfort of their homes or office.
The property is open to visitors by appointment only due to Covid-19. To transform this venue into an online destination, ScanTech Digital where commissioned to digitally capture and transform the Orangebox Smartworking showroom into an interactive engagement tool. Developed for the purposes of business development and marketing.
The production of high quality 360 virtual tour using laser scanning equipment creates a unique and accessible showroom, to anyone any were. The addition of scantags provide product information meaning that clients get all the information they need.
Scope
3D high resolution laser scan of internals and externals, including lower ground floor, upper ground floor, level 1, level 2 and mezzanine
4K resolution 360° photogrammetry of all internal spaces
Scantag annotations and interactive elements within the virtual tour – photos, videos and datasets.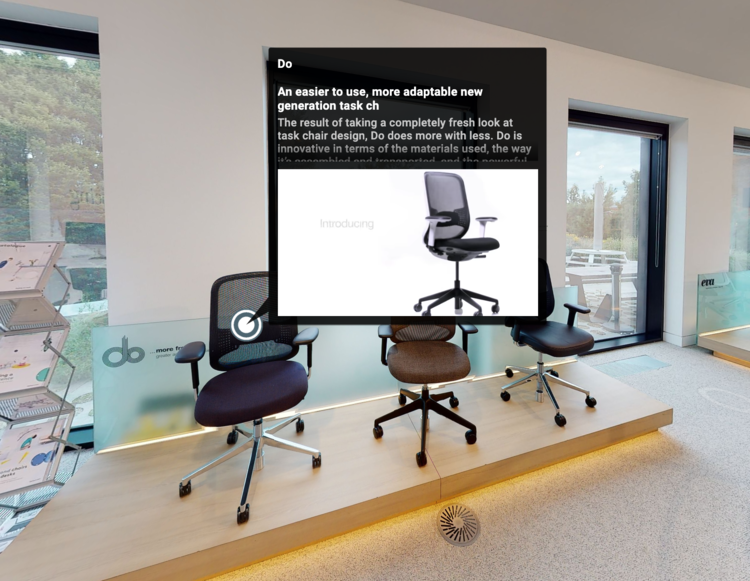 Outputs
High resolution point cloud survey of internals
3D model of the building in photogrammetry
Virtual tour of the building, with web-hosting
High resolution footage and stills for the purpose of business development and marketing.